Are you ready to take the Change Challenge?
Contact SEA Quest Associates for Advice & Synergistic Services & Solutions
     Human Resource Advisor & Job Search Coach & Speaker & Author:
     Jon Hanshus     [email protected]  make the call:  1-239-961-1066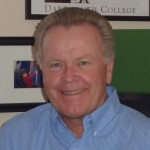 Jon is the SEA Quest Associates founding partner.. He's a former collegiate baseball catcher and an infantry and nautical captain.  He developed a Youth Employment Service (YES) in high school preparing for a human resources career.  He graduated from Dartmouth College, served in the US Army, and had a variety of sales achievements with IBM and Polaroid prior to becoming a human resource professional.  Jon served as chair of the International Personnel Association (IPA).  He started SEA Quest Associates in 2001 and has learned and grown with his coaching, speaking, and writing projects. He launched an empowering job search/career coaching service.  See:  www.goforthejob.com. 
He is a supportive coach and adviser, an informative public speaker, and a published author of a memoir,  Postcards to Jon … Our Journey Home (available at www.amazon.com in paperback and e-Kindle).  It is about life's pathways of learning, earning, empowering, and enjoying.  He introduces his companions and illustrates the benefits of continuing conversations and value of focusing on harmony and positivity.